The Jewish ugliness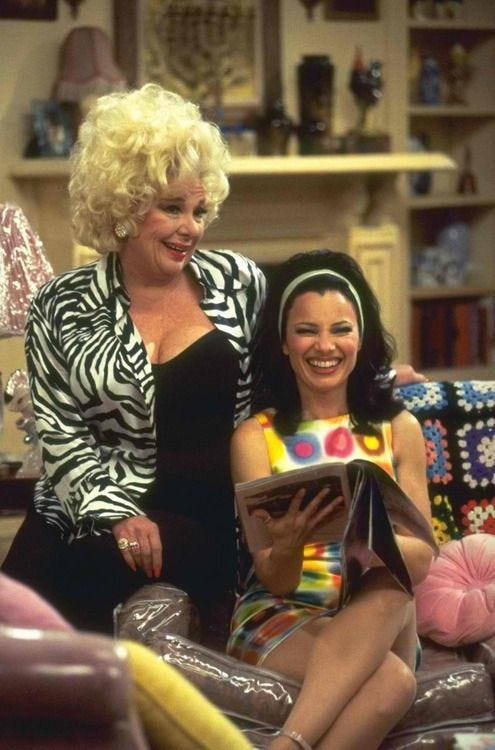 Jess sent me a link to an article from Vogue the other day about a new design brand that is trying to make "chic" Judaica items — those objects used during Jewish ritual, like wine cups or candle holders. The point of the article is that Judaica is outdated, ugly, embarrassing, and needs to be updated. "No offense to my people, but we're not exactly known for our understated design sense," the article begins. To remedy this, a young Jewish American designer, is making new, minimalist Judaica items, like an aluminum menorah in muted pastel colors, or a mezuzah (a little receptacle carrying a prayer Jews hang on the post of their doors) that looks "a high design vape pen". The designer is not religious. Her observance of Shabbat is a "phone-free dinner with her husband followed by drinking wine and reading rather than watching television." The ritual is a type of self-care activity that fits inside a larger secular, self-made identity. And she wants ritual items that do not clash with this identity. Judaica must be "functional and cool", objects "whose function extend beyond religious rites." In other words, things that look nice enough that you might even have them in the house if you weren't Jewish.
¶
As always, people got upset on Jewish Twitter. Some took offense to the fact that the article advertised a Menorah, which is used during Channukah, even though it's Jewish New Year this week— like advertising Christmas trees on Easter. Others took issue with the fact that the article actively denigrates Jewish aesthetics — the equivalent of telling a Jewish woman to straighten her hair to fit in, as one person accused. I personally found the "inclusive, progressive, functional and chic" Judaica designs cringeworthy. But I actually agree with the fundamental premise of the article. For an ancient tradition of such narrative beauty, intellectual rigor, and rich veins of suffering, the aesthetic of our ritual objects are generally gaudy, even ugly. There's something about this Jewish ugliness that I love, though.
¶
All this got me thinking about a book, The Australian Ugliness, written by the Australian architect Robin Boyd in 1960. What he hated was the "Featurism" of the Australian aesthetic, the decorative kitsch of Australian architecture in particular. The way an Australian coffee table in some hotel might be shaped like a boomerang. The way plastic flowers adorned the windowsills of suburbia. How the toilet at the State Theatre in Melbourne was called the 'Gentlemen's College Room', written in archaic gothic lettering as if the entrance to some medieval dungeon. The way Boyd saw it, all of this ornamentation was more than just an attempt to beautify, it was a colonial reaction to a landscape terrifyingly alien to the European sensibility. In the colonial imagination, just beyond the last tendrils of suburbia lay a dry, fiery interior that had to be covered up and ignored at all costs. (This terror is also explored in Gerald Murnane's The Plains and Alexis Wright's Carpentaria). The pioneers, Boyd writes, had a "psychopathic fear" of the native landscape, including the trees and flowers. Trying to make everything pretty, while in the grips of this fear, ended up making Australian design, for Boyd, very ugly. 
¶
What about the Jewish ugliness? Jewishness is broad and diverse and the particular thing I'm talking about here pertains to my Jewish experience, that is, an Ashkenazi, having grown up in a relatively insular community in Melbourne, Australia. But it is a certain aesthetic that I have seen repeated in other such communities around the world — including here in New York. It is those Gold-lined, leather prayer books, or Ruby-studded pomegranate motifs on wine cups. But it is also a table covered in an embroidered white tablecloth with a handful of 1.25 liter bottles of soda water on top. Or the way Fran's mother in The Nanny covers her couches in plastic wrap. Or Bar and Bat Mitzvahs, in general. Perhaps the ultimate expression of the Jewish ugliness is the way we dress up the Torah in a little velvet jacket and put an ornate crown on its head. 
¶
If I had to boil it down I'd say that the Jewish ugliness is the sacred covered in kitsch. If there is an artist of the Jewish ugliness it is, naturally, Marc Chagall. His paintings of the shtetl have an undeniable sacred resonance, but he also became, as The New York Times put it, a purveyor of "ethnic kitsch, a one-man industry, flooding the market with amiable middlebrow confections." Like the Australian ugliness, I think the Jewish ugliness is a reaction to place, or rather, placelessness. Moving around so much, there has not, since after the Biblical era, been a time to carve great buildings out of stone or paint giant murals in God's honor. The sacred aesthetic of ritual is reduced to a gaudy gesture that can be easily replicated anywhere, anytime, on the fly. You wrap the couch in plastic because you don't really ever live where you're living. You give the Torah a little velvet suit because you never know when you'll have to pick it up and move it elsewhere.
¶
I learned the portion of the Torah I had to recite for my Bar Mitzvah from the same teacher who taught my dad. He lived in a small house, filled with Judaica, with his wife and looked genuinely like a garden gnome. The portion I had to learn was, he even admitted, very long and fairly boring, mostly a recapitulation of what had already been said, and lots of rules. We'd sit and learn, and then an hour in or so, we'd both get tired and need a break. His wife would come in with a little silver tray carved with many little stars of David's on which she carried two Cutie Pies, little ice cream treats that have no dairy in them so you can eat them, kosherly, after eating meat. We'd sit in silence and eat them slowly while gazing at a Chagall print that rested on the fireplace. Next to it was a classic silver menorah, and there, clinging to it, was a tiny little toy Koala. My intersecting aesthetic identities of ugliness side by side.