Is the President sick?
I'm not a conspiracy theorist.... but....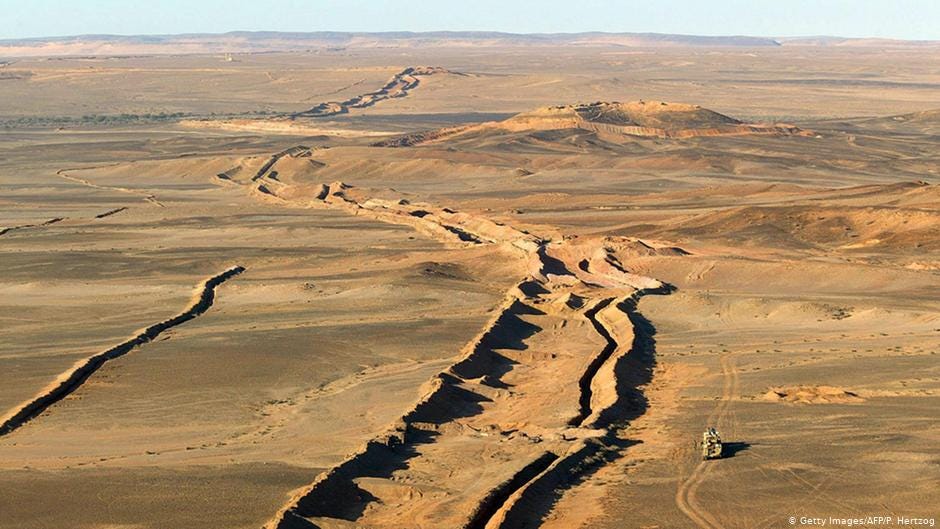 In April last year, I wrote a story about why Wikipedia — a volunteer-run encyclopedia that can be edited by anyone with an internet connection — is not overrun with misinformation in the same way as Facebook, Twitter, YouTube, etc. I spoke to a man named Justin Anthony Knapp, who was, for a little while, the most prolific Wikipedia editor in the world. Knapp is a devout Christian, politically very liberal, describes his personal sensibilities as "conservative and prudish", and his aesthetic as "nerdy". On Wikipedia, he goes by the name Koavf, standing for King of All Vext Fans, Vext being a character in an obscure comic book from the 1990s, a kind of loser god known for his extraordinary ability to change luck for the worst. When I spoke to Knapp, he was approaching a milestone of 2 million Wikipedia edits. He reached 1 million back in 2012. In honor of this achievement, Jimmy Wales, co-founder of Wikipedia, announced that April 20 would forever be known on the website as Justin Knapp Day. While eating dinner, all Wikipedians should, on this date, "say a toast to Justin and his many edits." 
¶
Knapp told me, over Skype, that what first got him into Wikipedia editing was the Western Sahara conflict. The conflict started in the 1970s, when the Spanish withdrew from the Sahara desert, leaving the Saharawi people—an ethnic group who live in the Western Sahara—and the Kingdom of Morocco vying for control over the vacated desert lands. This led to armed conflict between the Moroccans and the Polisaro Front, an armed rebel movement that represents the interests of the Saharawi people. The violence has been ongoing ever since. Tens of thousands of people have died. The Polisaro Front controls around a quarter of the region. The Moroccans have constructed the Western Sahara Berm, a giant wall made mostly of sand that separates the Polisaro from Morocco. Like so many conflicts caused by power vacuums left by European colonialism, this one is ideologically fraught. This is reflected in the edit pages of the Western Sahara Conflict on Wikipedia, where politically opposed editors battle each other for control over the facts. Like, what should the giant security wall constructed by the Moroccans be called? Should it be known as "The Wall of Sand", as it's known in Morocco? Or should it be referred to as "The Wall of Shame", as it's known by the Polisaro Front. 
¶
Since 2005, Knapp, who has absolutely no connection with this conflict other than through the Wikipedia page, has been one of the most avid editors shaping the narrative for the Polisaro Front. On time off from his day job, delivering pizza somewhere in Indiana, he would furiously type edits into the Wikipedia page, doing his part to defend the Saharawi people—a people who exist only virtually for Knapp, whose liberatory struggle would bring absolutely no material benefits to his own life. The way he spoke about his editing, the strategies he employed to make sure that  "the other side" could not sneak through any pro-Moroccan bias, made the whole exercise sound kind of like an online war strategy game. I imagined what Knapp and his opponents might do if the conflict ended in peace, and they were left existentially set adrift, not wanting the game to end. Might they, on the Wikipedia page, invent new chapters in the war, spawn breakaway movements and sub-conflicts and new alliances? Could they invent, through Wikipedia edits, a Great War chronicled in such precise detail that in generations to come, when humans have finally fled planet Earth to reside somewhere else in the galaxy, the Western Saharan conflict is understood as the defining struggle of the 21st century, the war to end all wars? 
¶
I was thinking about all this yesterday, a beautiful, sunny autumn day in New York, which I spent spiritually degrading myself on Twitter by reading about Trump's disease. For me, one of the most satisfying things about his diagnosis was the re-assertion of reality over discourse: even a man so gifted at inventing reality and making politics purely aesthetic is powerless when confronted with a real virus. But the discourse on Twitter disagreed. As well as arguing about whether or not it is appropriate to express glee at his possible death, or whether this is good or bad for his campaign, people were arguing about whether or not he actually has the virus.
¶
It wasn't just conspiracy theorists or shit-posters. It was journalists and writers and pundits from center of the road, mainstream publications. A critic at the New Yorker, whose writing I deeply admire, posted a picture of Trump and Melania on Facebook and underneath wrote: "I'm no conspiracy theorist but why does this strike me as … fake news. Often children use illness as an excuse to not show up to class when they're failing, or to gain sympathy while they're failing… Americans love a comeback story, And if we're not careful, he'll be back." The sentiment was echoed over and over. I know that belief in a shared reality has been degraded, but I didn't know the epistemic rot was so pervasive. By experiencing life always through the filter of online discourse, everything starts to seem like an ideological artifice or game or strategy. This has only been made worse by his doctors twisting the narrative, and Trump performatively leaving the hospital to greet "fans". I wonder: what will it take now for people to really believe that he has the virus? Would he have to die? And if he did, would that be enough? Would we all need to go and touch his corpse?
¶
Tonight, Trump's vitals take a sudden turn for the worse. His oxygen saturation levels plummet. Tomorrow, the doctors emerge from the hospital looking triumphant. The President has been put in an induced coma, they say. This might seem like bad news, but it's actually very good news. Through electrodes placed in the brain, they explain to reporters, Trump can still communicate through his phone. He has been texting his staff instructions to continue with the campaign, which will now be held mostly via his Twitter account. An hour later, Trump's first tweet from the other side of consciousness. "Feeling great. Body not really useful anymore. Bodies are WEAK! Can now be President forever."